On this page you will find my projects that I am most proud of.
NIPKaart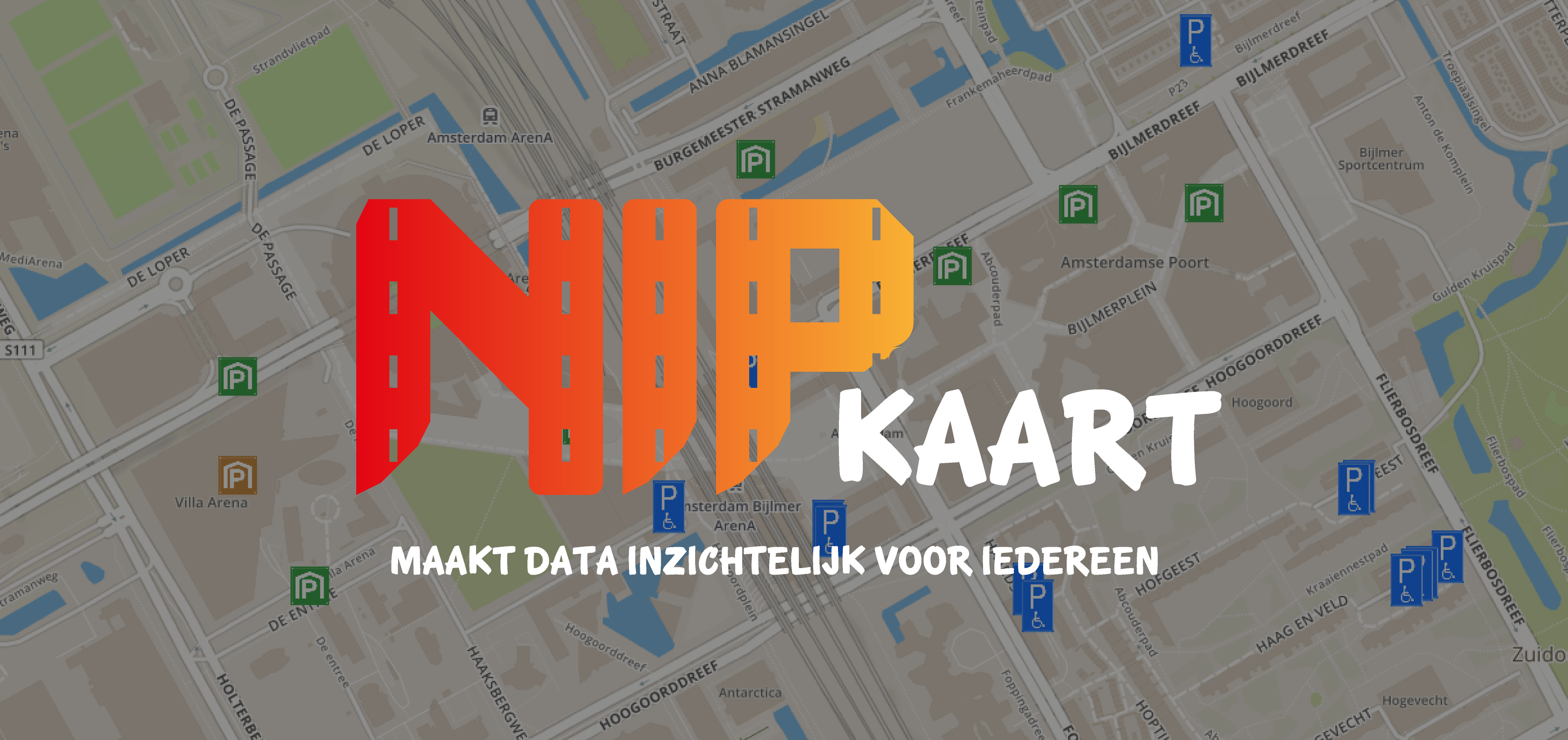 One of which I am currently most proud of is NIPkaart (Dutch).
It is a geographical map / website, specially built for people who have a disabled parking permit. You can find out prior to your trip, where there is an invalid parking place at your final destination. Currently there is only coverage in the Amsterdam region, but the plans are to map all locations in the Netherlands (including additional fall-back options such as parking garages).
If people benefit from it, I am happy 😀
For questions, comments or offering of datasets, mail to contact@nipkaart.nl
Teddy Bear Hunting
The primary schools were closed in March / May 2020 (in The Netherlands) and children have to enjoy themselves in and around the house, "bear hunting" is a welcome distraction during the Corona crisis. Spotting teddy bears in the neighborhood is a way to make getting the daily fresh nose for kids more challenging.
To make hunting a bit easier and for parents as a cheat sheet (uhm map), I developed the teddy bear hunting map together with a friend. Everyone can register their teddy bear using a simple form, after which the hunters can open the hunt and virtually catch the bears as a kind of Pokemon GO.
A lot of bears were on the map at breakneck speed! In the first week, an average of 400-600 bears per hour were reported. In the end, there were more than 39.000 bears on the map!
Let's start hunting! – www.teddybearhunting.com (link no longer in use)
NFC Scanner
You can use this NFC scanner in combination with the Home Assistant platform.
Every time you hold an NFC tag against this scanner (and the UID of it is included in the list), there will be send an MQTT message to your broker and eventually to Home Assistant. With a LED you also get physical feedback, that the scanner has actually recognized your Tag. Recently I have added the feature to use Over The Air(OTA) updates, with password protection.
I also developed a PCB for it, the files can be found on the Github repository.
DVR Video suitcase
More info in the future
LiveTime suitcase
Also more info in the future, but it will be awesome!